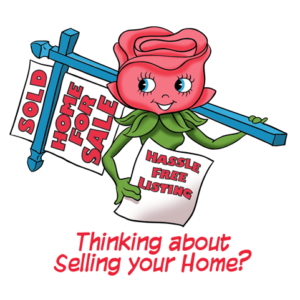 CONSIDER THIS SPECIAL NO RISK OFFER!
Put more money in your pocket with our Hassle-Free Listing Agreement. Most brokers have a standard listing fee no matter how your home sells.  With our Hassle-Free Listing Agreement, you have complete control.  Rather than one set fee, you have four opportunities.
6% This is the standard agreement which most brokers use.  We list your home at 6% and another agent shows the home and represents the buyer in the purchase.  Our agency's commission is 3% and the other agency also receives 3%
4% We find the buyer for your home and write the contract.  There is no other agent involved.  Our commission is only 4%.
1% You find the buyer and there is no other agent involved.  We handle the sale paperwork from writing and presenting the offer through closing escrow for you.  Our commission is 1%. (Minimum of $1,500)
0% You find the buyer and there is no other agent involved.*  You don't want our assistance.  You pay nothing.
You may cancel the listing at any time.  Either you or we can cancel the listing by contacting the other party and saying, "I want to cancel the listing."  It's that simple.  The cancellation becomes effective at the time of the contact.  Should this happen, please allow two business days to have the sign removed and the listing withdrawn from the Multiple Listing Service.
*Selling your property yourself while listed and paying no commission.  This does not apply to selling to a buyer exposed to the property by another agent with our company or with another company.
There are NO advance fees of any kind.  You only pay a commission if we produce an offer that is acceptable to you.
We guarantee you a NO pressure offer presentation.  We will never allow you to be pressured by the buyer's agent.  All offers will be presented directly to us.  We will present the offer to you privately so you can make your decision with no pressure.
Q & A
Why should we list our home for sale with you?
You should hire us for the same reason that hundreds of sellers have used us again and again for over 30 years. They know that they can depend on us to get them the most money, in the shortest amount of time, with the fewest hassles.
Our Hassle-Free Home marketing system offers benefits that the ordinary listing Broker does not offer.  Our program offers flexible commissions that may put more money in your pocket.  It also offers a client reward program when buying and selling which provides a cash rebate.  We have a cancel anytime and pay us nothing policy.   Additionally, our average time on the market is significantly shorter than the ordinary agent which reduces the discomfort you experience showing your home week after week after week.
Let's examine one of the major components of our program.  We allow you to cancel the listing at any time.  Most agents will not give the consumer this right.  You might ask yourself, why do agents need to lock you up in a contract for four to six months?  Why would they be afraid to give you the right to cancel?  Our philosophy is to strive daily to earn your business.  We are confident that we can provide a superior level of service and care.  If we fail, we don't deserve your business.  It's that simple.
I've heard that there are limited service agents who charge less.  Why shouldn't I hire the cheapest agent?
A seller doesn't need an agent just to sell their home.  They need an agent to sell their home for more and maximize their return.  If your property would sell for the same price no matter who sells it – it would probably be in your best interest to sell the property yourself.  In that case, why pay an agent?
The fact of the matter is our team of veteran agents (some of whom have been selling homes in Roseville neighborhoods for over 30 years), as well as our younger agents who are more social networking and tech savvy, have deep connections throughout the Roseville and surrounding real estate communities.  They can sell your home quickly, maximize your return and enable you to move forward with your goals expeditiously.
Our business has grown consistently thanks to repeat business from happy clients and introductions to their friends, family and neighbors.  Our track record of happy clients is only possible because we deliver superior results coupled with striving constantly to make every transaction an enjoyable experience.
Once I have reviewed your Hassle-Free Listing program, then what?
Contact our office we will set an appointment to have one of our listing specialists meet with you.  We will tour your home, go over recent market activity in your area, educate you on neighborhood values and make recommendations for maximizing your profit and increasing the ease of your sale.
You may be eligible for even more savings.
If you sell a home as well as purchase another home through us, you may be eligible for a special CASH BACK REBATE.
Rosie's Team is here to help…if you would like to receive more information or talk with one of our agents, please let us know by using the form below.  Your privacy is of utmost importance to us.  Any information you provide will NEVER be shared or sold.